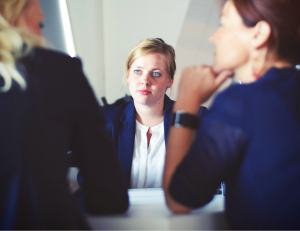 Our Unique Approach to Amazon Appeal Services
Our mission is to get you back to selling as fast as possible – and keep you there
We founded Appeal Wizards in 2019 after dealing with the complexities and frustrations of going through the Amazon appeal process with our own suspended seller accounts. Having personally gone through the reinstatement process, we were surprised and disappointed by the lack of high-quality Amazon appeal services offering comprehensive advice on navigating the Amazon reinstatement landscape. Some pitched themselves as being seasoned Amazon alumni or insiders, while others focused on legal expertise, but none seemed to offer straightforward, fast-tracked solutions on how to get reinstated quickly and easily.
Through our own journey to reinstatement, we recognized that a combination of experience and skill were crucial to successfully handling Amazon suspensions, and Appeal Wizards was born! Our unique process based on expertise, access, and persistence enables us to approach each case in a targeted fashion, allowing us to deliver successful results for our clients in a short window of time. As the top rated Amazon appeal service, we are confident our approach is working, and we are excited to work with the next generation of Amazon sellers to get them back to selling and keep them up and selling successfully!
Our Track Record Reinforces Our Mission
The top review rate means RESULTS. When you sign up to work with us, you are assigned to a team of Amazon policy professionals to handle your reinstatement. This task force approach optimizes both success and efficiency, as it allows us to allocate our expertise to you in the quickest and most streamlined way possible. Most importantly for you, it means one thing: minimizing stress and uncertainty and maximizing reinstatement outcomes.
Case Managers that are Invested in Your Success
Your case manager is your primary point of contact day-to-day. Case Managers track and maintain your case file, answer any questions you have, and ensure that your appeal is proceeding in line with the customized game plan drafted by your Amazon policy pro. With our Amazon appeal services, your case manager is specifically selected for you based on the needs of your particular suspension, meaning that you will have an individualized and knowledgeable point of contact from Day 1. Your case manager will not only help in drafting your appeal and plan of action but will also negotiate on your behalf directly with the Amazon Seller Performance Team if escalation is required.
Amazon Policy Professionals with Years of Experience
Our policy pros bring a wealth of Amazon policy knowledge. Policy pros are our resident Amazon consultant experts. At intake, they will create a customized game plan for you that includes factors such as identification of root causes, the correct Amazon Performance Team where your appeal should be submitted, and a customized timeline to reinstatement. Your policy pro will then continue to communicate with you and Amazon throughout the appeal process, handling everything from drafting your correspondence emails to determining whether (and when) escalation might be required. Our policy pros are also up to speed on all Amazon rules and regulations, helping to ensure smooth coordination between you and the Amazon team overseeing your case.
The Best Value in the Appeals Market: A Top-rated Service with an Affordable Price
We believe an appeals service should have it all: tailored appeals, expert analysis, and high quality customer service, all at an affordable price. Customers choose Appeal Wizards because they trust we can get the job done, know they'll be kept informed on progress, and they understand the benefits of a true partnership versus a transactional relationship. Unlike our competitors, every one of our appeals is individually drafted and reviewed by one of policy experts. But this path towards reinstatement does not start or end with writing an appeal. We have developed an intensive approach to overturning suspensions regardless of complexity. We take pride in our ability to help our clients win their appeals and take pride in our top review rating. Check us out on Trustpilot or contact us today!